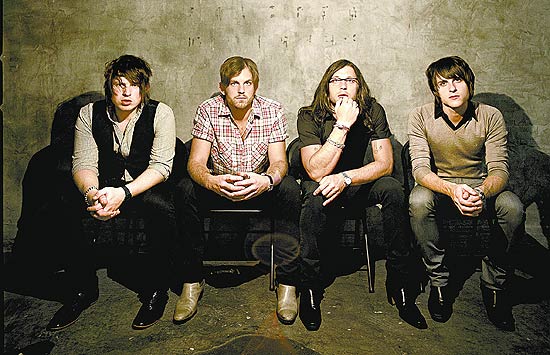 No mês passado, o Kings of Leon deu uma entrevista contando vantagem e dizendo que haviam sido chamados para participar de "Glee", mas que recusaram. Só que, aparentemente, de acordo com o coautor da série, Ian Brennan, não foi bem assim. Em entrevista a um jornal canadense, ele disse que a banda nem chegou a ser convidada para ter uma de suas músicas na série.
Em uma reportagem da revista "NME", no entanto, o baixista Jared Followill havia dito que a banda recusou ter uma de suas músicas usadas na série.
"
A coisa do Kings Of Leon eu realmente não entendi, porque nós nem falamos com eles"
, disse Brennan.
"Eu diria que provavelmente 80% das pessoas que você ouve falar que aparecerão em 'Glee' é novidade para nós"
.
Fonte:
Folha.com